A3RM - Three phase step-transformer for speed controller
Autotransformer regulators (two transformers in V-connection) serve the purpose of airflow control, fitted in ventilation and heating systems. The transformers are made with Class I insulation and protection grade IP00 (for IP21 protection, please find out more about A3RW type). Maximum ambient temperature 40°C, thermal class of insulation B (130°C). Manufactured in compliance with EN 61558-2-13.
Rated current SEC: 1,5 – 14A
Rated voltage PRI: 3x400V  50/60Hz
Rated voltage SEC: 5-step regulation (400; 280; 230; 180; 130 V)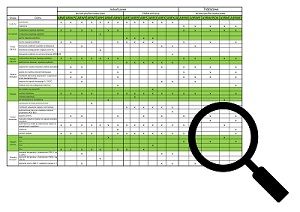 Are you looking for the perfect regulator? Please have a look at our wide offer.