ARWT - Autotransformer regulator with temperature sensor
Autotransformer regulators serve the purpose of airflow control, fitted in single-phase ventilation and heating systems. Build-in thermostat switches on and off the output to maintain(keep) given temperature which can be set with the knob. The transformers are made with Class II insulation and protection grade IP54, maximum ambient temperature 40°C, thermal class of insulation B (130°C). Manufactured in compliance with EN 61558-2-13.
The latest version of the regulator has a switch that allows it to be used in heating, ventilation and cooling systems.
Rated current SEC: 1,5 – 3A
Rated voltage PRI: 230V  50/60Hz
Rated voltage SEC: 5-step regulation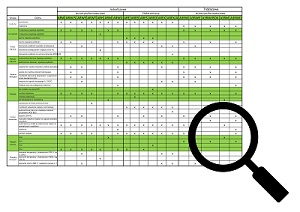 Are you looking for the perfect regulator? Please have a look at our wide offer.