ARWE - Single-phase fan speed controller with 0-10 VDC signal control
ARWE is an autotransformer fan speed controller dedicated for single-phase AC motor in ventilation and heating systems.The controller provides a 5-step output voltage regulation due to 0-10V DC input signal. A PCB power-electronic module measures  external signal and switches on a  relay on particular autotransformers tap according to signals level.
ARWE is equipped with  an iternal controll unit  that prevents the device from switching on two relays in othe same time (anti-shortcircuit system). The transformers are made with Class II insulation and protectiongrade IP54,maximum ambient temperature 40°C, thermal class of insulation B (130°C).Manufactured in compliance with EN 61558-2-13.
Power supply: 230V AC 50Hz
Output current: 1,5A ; 2A; 3A ; 5A ; 7A; 10A
Control: autamatic control by 0-10V DC signal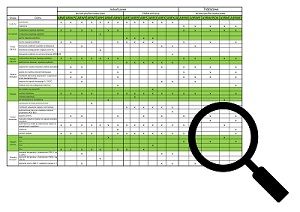 Are you looking for the perfect regulator? Please have a look at our wide offer.