ARWD and A3RWD - Two-speed regulators
ARWD is a single-phase autotransformer fan speed regulator whereas A3RWD is  a three-phase autotransformer fan speed regulator. Both are applicable to voltage-controllable motors (230 V, 50/60 Hz) to control the rotational speed of fans and ventilation systems. Regulators are equipped with two indicators – the green one shows when the regulator is on while the red one shows when the TK contact is on. For better protection of the regulators, we suggest using overcurrent protection.
These controllers make it possible to select two optimal motor speeds and to switch these with a contact. Important energy savings and an increase of comfort can be achieved, for example by day and night control. Regulators are fitted with TK contacts for thermal motor protection and run/stop contacts (CC-closed/OC-open) for external or remote starting and stopping.
The transformers are made with Class II insulation and protection grade IP21 (A3RWD, ARWD 14) or IP54 (ARWD 1,5 – 10), maximum ambient temperature 40°C (ARWD) and 25°C (A3RWD), thermal class of insulation B (130°C). Manufactured in compliance with EN 61558-2-13.
Rated current SEC: 1,5 – 14 A
Rated voltage PRI: 230V 50/60Hz or 3x400V 50/60Hz
Rated voltage SEC: 5-step regulation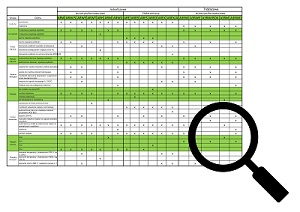 Are you looking for the perfect regulator? Please have a look at our wide offer.