AREB - Compact speed controllers
AREB are industrial regulators  dedicated for  fan speed control in single phase ventilation and heating instalations (potentiometer regulation). Devices are equipped with minimum speed adjust, fuse protection (with spare fuse), ON/OFF status LED indicator  and regulation position  memory. Ignition after pushing the potentiometer. Regulators are dedicated for both: on-wall and in-wall montage. Manufactured in compliance with: EN61000-6-1, EN61000-6-3, EN60669-1 and EN60669-2-1.
Max output current:  2,5A
Supply voltage: 230V 50/60Hz
Power range:  80 – 460W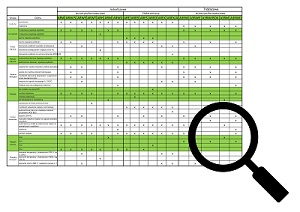 Are you looking for the perfect regulator? Please have a look at our wide offer.